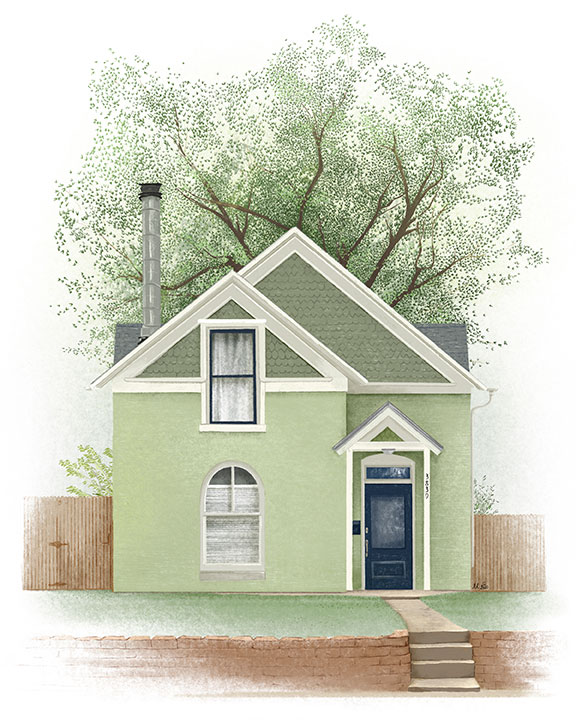 Denver
Please include the large tree in the backyard and the chimney. Please do not include the small tree in the foreground of the image, bench in front of the house, or the red brick retaining wall.
Thank you!
Chicago
Hi there!
I just bought one of your digital crayon drawings with greenery. On the front of the house, can you add a green boxwood wreath to the front door and topiaries on the side of the stairs (at the base)? Similar to the look of the second photo.
I'd also like some greenery around the top left hand corner like the trees in the third photo. Finally, can you add a black bistro table and chairs to the patio.
Thanks!